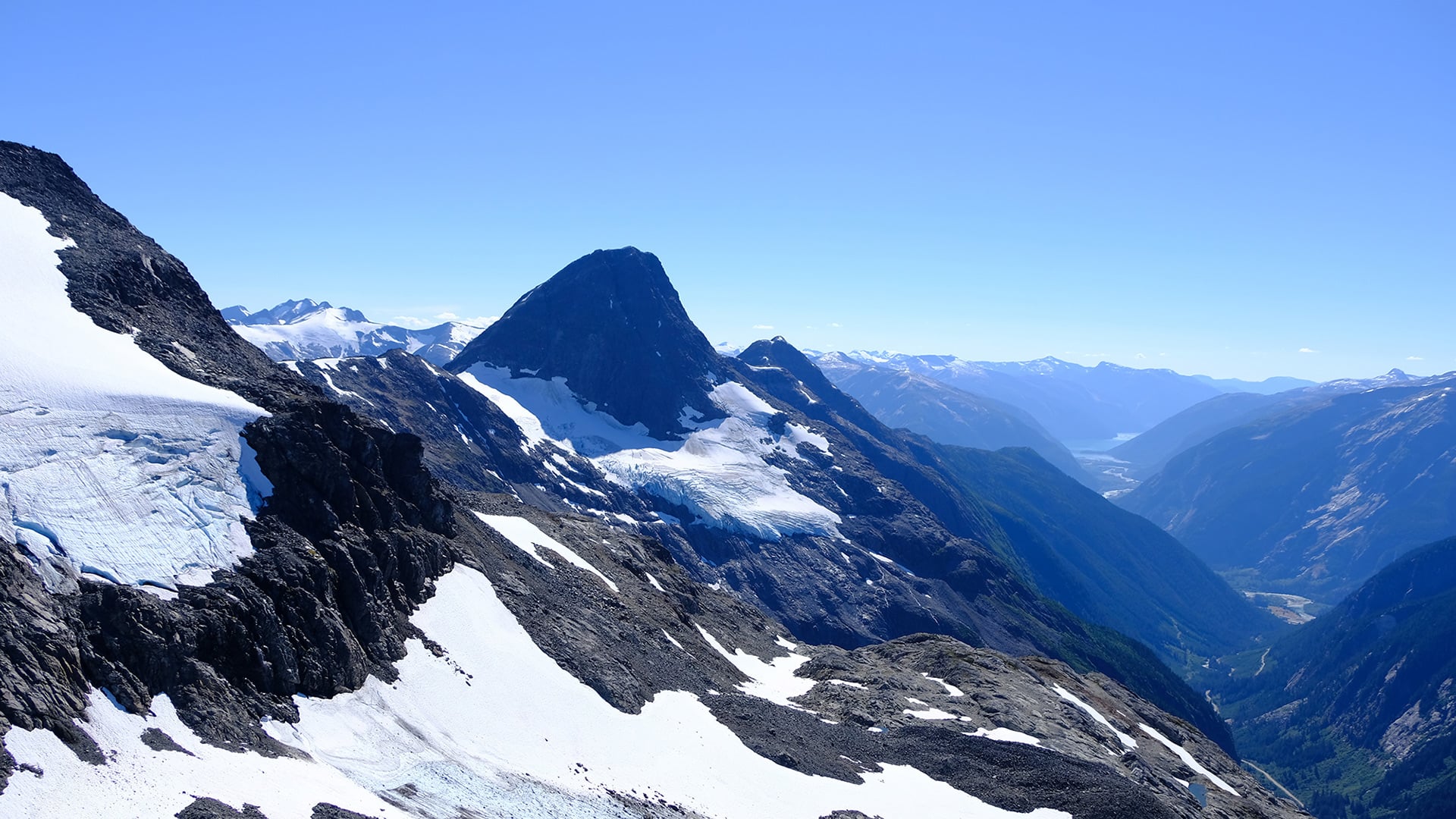 Contact Info
Visit us in Vanderhoof – 158 Stewart Street
Visit us in Burns Lake – Unit 3B, 321 Highway 16, Evergreen Mall
Call us: 250-692-4144
Feedback
At Rio Tinto BC Works, we welcome feedback from our communities.
Positive feedback lets us know when we are meeting the interest of our communities and that we should continue building on this path. Other advice and concerns can help us better reflect the interests of our communities as part of our operations. If you would like to share comments or have questions you would like us to respond to please reach out to us by:
Email: 

[email protected]

Phone: 250-639-8383
Mail: PO Box 1800 1 Smeltersite Road, Kitimat BC V8C 2H2, Canada
In-person: You can always pop into our community offices to share your feedback with us in person.
Feedback can be shared anonymously, but regardless, all feedback is kept in confidence unless it is agreed by both parties to share the feedback and response for the benefit of all public.
We thank you for taking the time to share your comments with us.
Additional Resources
Community Presentations
As part of Rio Tinto BC Works' commitment to transparency about its operations, the Rio Tinto watershed team meets frequently with community leaders and stakeholders to provide updates about reservoir operations and other pertinent matters. Presentations are posted here for all to view.
Dam Emergency Plan and Inundation Maps
As part of our commitment to safety and in adherence with regulatory requirements, Rio Tinto BC Works has prepared a Dam Emergency Plan (DEP). The DEP was developed with input from first responders, technical experts and stakeholders, among others, and provides detailed information regarding the potential flooding impacts downstream of the Nechako Reservoir to assist downstream communities prepare emergency response plans, as per BC Dam Safety Guidelines. This document has been shared with relevant authorities, and is available to all interested parties. You can also access individual inundation maps
Water License / Operating Agreements
Agreements and a water licence govern the management of the Nechako Reservoir, along with regulatory requirements.
FAQ
1. Why is the water release from the Skins Lake Spillway at 450m3/s and how does this affect the flow and water level of the Nechako River at Vanderhoof?
The recent increase in spillway discharge is part of the Summer Temperature Management Program for the protection of sockeye salmon migrating through the Nechako River. Spillway discharge is increased on 11 July to achieve a flow in the Nechako River at Cheslatta Falls of about 170 m³/s (typically by July 18), the Spillway releases are then limited to a minimum and maximum of 14.2 m³/s and 453 m³/s, respectively. Within the Summer Temperature Management period, the Spillway releases are managed such that flow in the Nechako River below Cheslatta Falls does not drop below 170 m³/s and does not exceed about 300 m³/s, even though the spillway discharge may at times be higher than 300 m3/s. Tributaries between Cheslatta Falls and Vanderhoof contribute an additional flows, bringing the total flow at Vanderhoof to approximately 360 m3/s.Bank full flows in Vanderhoof are about 525 m3/s.
Please see the STMP graphic below for additional information.
2. What is the current state of the Nechako Reservoir?
As of July 22, 2020 the water level in the Nechako Reservoir is about 2799 feet,  which is normal for this time of year.  In addition, the snow pack in the reservoir area has melted and inflow to the reservoir has dropped.
3. How is the reservoir managed if water levels go below the desired level?
The risk of water surplus and water shortage is constantly managed.  Decisions related to flood risk or drought risk mitigation occur many months in advance of any potential event by either discharging additional water, or curtailing power generation.  However, risk levels can change quickly from weather events so conditions are continually monitored.  We are evaluating options and will take steps this year to mitigate even lower levels in the spring next year, before the 2020 freshet.
4. What will be the end result of the Water Engagement Initiative?
The end result of the Water Engagement Initiative will be an approach to reservoir and river management that is driven by the interests in the Nechako region.
5. What kind of engagement is being done with First Nations?
First Nations whose Territory overlaps with the Nechako Reservoir and the Nechako River downstream of the reservoir were contacted and encouraged to participate in the Water Engagement Initiative.  Rio Tinto encourages anyone interested in the Nechako River, and Rio Tinto's operation of the reservoir, to participate in the Water Engagement Initiative process.
6. What kind of engagement is being done with local governments?
Rio Tinto began the Water Engagement Initiative (WEI) as a means of collaborating with First Nations, members of the public, and governments in the Nechako region.  The spirit and intent of the WEI is to facilitate an understanding of the diverse interests related to water management in the Nechako region, and collaborate with interested parties/persons in identifying opportunities for improvement in Rio Tinto operations.
The process is supported by an independent facilitator, and a technical working group.  All levels of government and First Nations were invited to help design the process and to participate.  Rio Tinto encourages anyone interested in the Nechako River, and Rio Tinto's operation of the reservoir, to participate in the WEI process.
7. How does Rio Tinto quantify flood risk?
Rio Tinto's assessment of flood risk is based on conditions observed in past years. However, future weather is not predictable, and therefore flooding is possible every year. We continue to review our models on a regular basis and are committed to ensure they reflect the most current information available and trends.
8. What is Rio Tinto's involvement in the sturgeon conservation?
To date, Rio Tinto has contributed over $1 million to research and monitoring of the Nechako White Sturgeon. We have contributed an additional $1.5 million for construction of a hatchery and another $450,000 per year for the operation of the hatchery through the Nechako Environmental Enhancement Fund (NEEF) and operational funds. We also support education and stewardship programs carried out by Sturgeon Recovery Initiative partners.
Each year Rio Tinto participates in a 'sturgeon release' that is led by the Conservation Centre in Vanderhoof. Hundreds of school children from the region take part in releasing juvenile sturgeon into the Nechako River, which promotes education about the importance of conservation and the operation of the hatchery.
9. When does water get released from the reservoir into the Nechako River?
Water is continually being released into the Nechako River, in accordance with the flow schedules established in our licenses and agreements. The flow schedule of water release from the Nechako Reservoir as follows:
September to April – Average discharge is approximately 32 m³/s
Late April to 19 July – Spillway discharge is approximately 49 m³/s
20 July to 20 August – Up to 453 m³/s as per the Summer Temperature Management Program
10. What is Rio Tinto doing about climate change effects on the Nechako River?
Rio Tinto is actively involved in research to determine potential impacts of climate change in the Nechako River, including fisheries.
Since 2010, Rio Tinto has conducted research in collaboration with several universities to understand potential climate change impacts. Currently we are working with UBC to understand potential impacts to salmon and sturgeon, as well as developing strategies for mitigating the effects of climate change through reservoir management.
We have cattle along the Cheslatta River and would like to know when the water level changes?
Rio Tinto emails a weekly update called Flow Facts that outlines the anticipated changes in flow from the Skins Lake Spillway.  If you would like to register to receive the weekly update, please email [email protected].
Rio Tinto operates the Summer Temperature Management Program (STMP) which aids in cooling the temperature of the Nechako River to less than 20C at Finmore to help salmon survival and spawning.  As part of the STMP, spillway discharge is increased on average July 10th.   Between July 15-August 20 spillway discharge will fluctuate between 14.2 m3/s and 453.1 m3/s in response to weather forecasts.  If you would like to monitor spillway discharge in real time, Environment Canada has a link on their website.  The Skins Lake Spillway station is 08JA023, you can search either through a list or on the map.  Please let us know if these options to monitor river levels throughout the year help you.