Advisor Communities and Social Performance – Nechako Watershed Region (18-month term)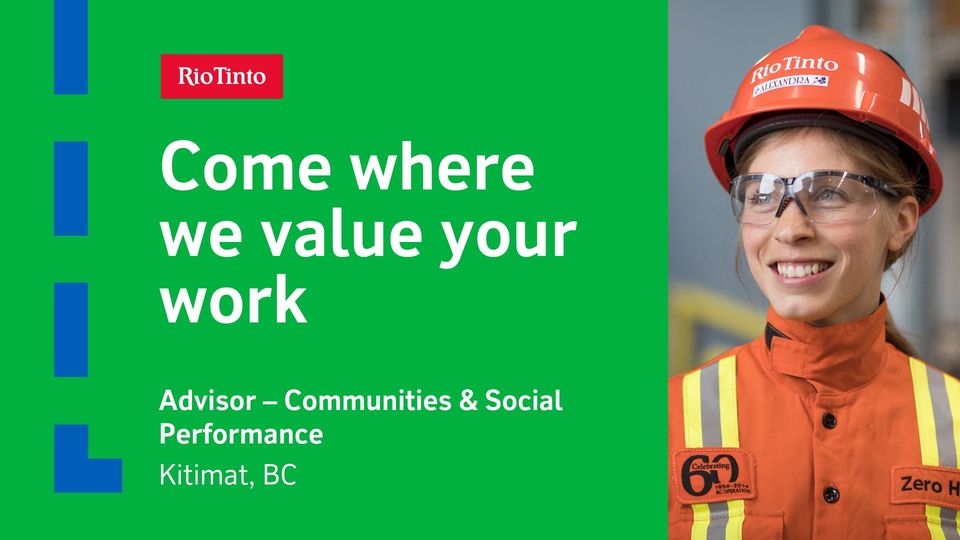 We are looking for a Community Social Performance Advisor with strong interpersonal and proven strategic skills to contribute to our Aluminium division's CSP team in Northwest, British Columbia. You will be part of a cross-disciplinary group of colleagues throughout the province in building collaborative and lasting relationships with community partners.
The role is for a fixed-term duration of 18 months, and can be based in Vanderhoof or Burns Lake, BC. To learn more and apply click here .