Rio Tinto is proud to support the Indigenous-led archaeological research project
The sites around Taticheck lake are unique and abound in historical significance. Thousands of artefacts, village sites and human remains can help us better understand our past. Supporting this Indigenous-led research project as a partner to the Cheslatta Carrier Nation was something we wanted to be a part of.
This weekend we had the honor to attend a Cheslatta Carrier Nation campout to announce the partnership and learn more about their heritage.

At Rio Tinto, we are humbled that we get to play a small role in discovering and learning more about Indigenous culture and traditions that could impact how we understand the history of human migrations in North America.
Rio Tinto BC Works' Operations Director Andrew Czornohalan attended the campout and shared the importance of the partnership to him with his colleagues (see below).
Here's a great news piece that talks more in-depth about the partnership https://lnkd.in/gwK_v7rA.
Mussi.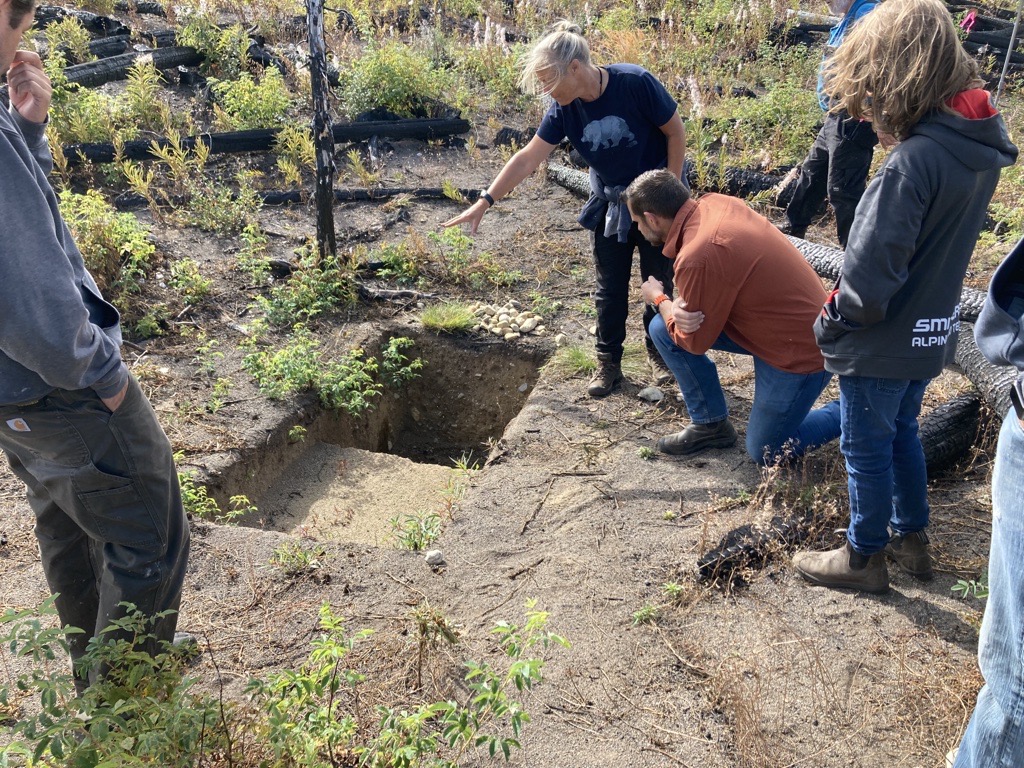 Rio Tinto's Andrew Czornohalan's message to the BC Works Team
Colleagues,
The Cheslatta Carrier Nation and Rio Tinto are embarking together on a significant archaeological project to excavate cultural and historical sites, some with an estimated 10,000-year-old history.
Rio Tinto will contribute CAD $2.8 million dollars to this remarkable Cheslatta led project that will help archeologists collect, preserve and study artifacts found around Tatichek Lake, which sits on the southeast side of the Nechako Reservoir. This will be the first archaeological project of this magnitude that Rio Tinto will be sponsoring in North America and it sits right in our backyard.
Over the weekend, I had the incrediblyunique opportunity to visit the Tatichek archaeological site. There is something so humbling to stand in a place that has such extraordinary history, where important conversations were held, and memories were made. The sense of humanity and connection, really a window to the past was overwhelming, thinking of those who lived, shared, loved, laughed, lost, struggled and triumphed in this location over countless generations will live with me for my lifetime.
As we explore and study these unique sites and artifacts, we will gain insights into past lives and establish timelines of occupation, trading networks, and resource gathering. Through archaeology, pieces history can be reconstructed, and we can understand so much more about the way of life, the culture and the traditions of people. It will also enhance our understanding of the Indigenous communities and human migration patterns in North America. It was believed that Tatichek Lake was located on one of three major migration routes that brought humans all the way from Alaska to the southwest of the United States.
This project aims to preserve and protect unique elements of Cheslatta heritage that we are grateful to be able to recover after the flooding and forest fires that this land has experienced. This project will have a tremendous impact on the reflection and rebuilding we continue to do to strengthen the relationship with the Cheslatta Carrier Nation and the learnings and lessons we take with us into the future.
We truly appreciate and it is quite humbling reflecting on the trust Cheslatta has in us to be part of this project. We will continue to build upon the New Day agreement and strengthen the relationship between the Cheslatta Carrier Nation and Rio Tinto. This project represents a significant step forward in building a more respectful and inclusive future and we are very proud to be a part of it.
Andrew Czornohalan