World Rivers Day 2023
On World Rivers Day, Rio Tinto BC Works is pleased to highlight the Nechako Water Engagement Initiative (WEI). The WEI is a multi-stakeholder water use planning initiative aimed at enhancing the understanding and improvement of how Rio Tinto's operations in the Nechako River affect various environmental, social, and economic interests within the watershed.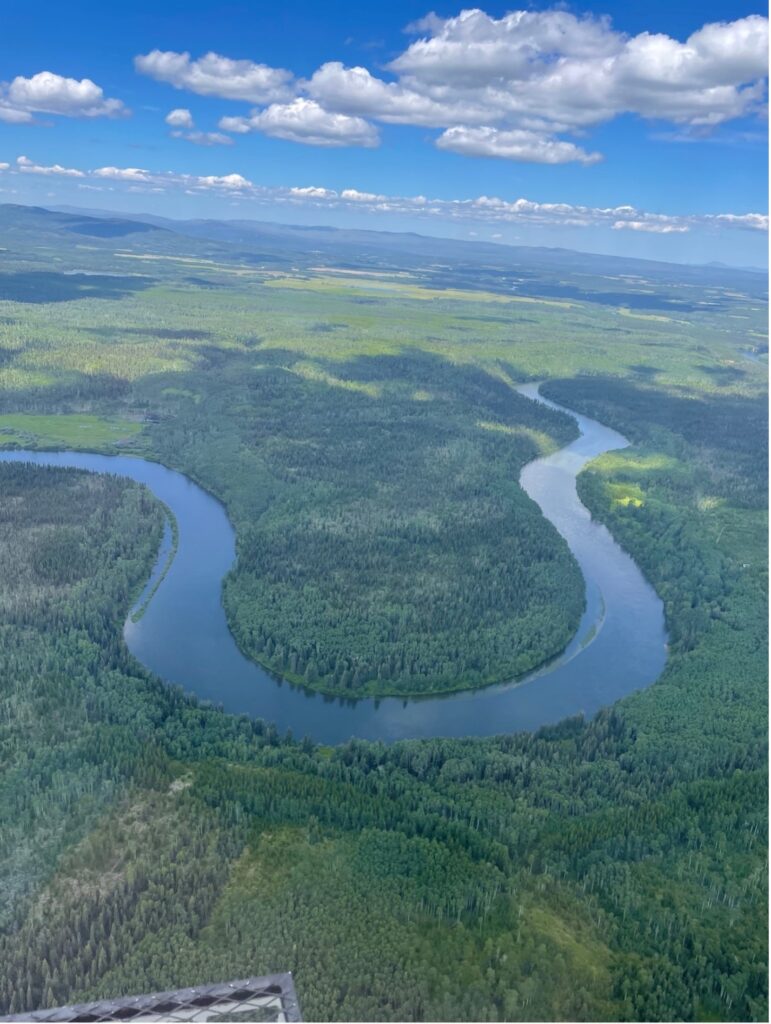 In the early 1950s, the Aluminum Company of Canada (Alcan, now Rio Tinto) constructed a dam across the Nechako River as part of their aluminum smelter in Kitimat. The Kenney dam, 80km south west of Vanderhoof, created the Nechako Reservoir and facilitated diversion of water west to Kemano, Rio Tinto's hydroelectric generating station. The new reservoir flooded thousands of hectares of land and significantly reduced downstream flows in the Nechako River.
Now, nearly 70 years later, the WEI brings together Indigenous peoples, along with federal, provincial, and local governments, academia, stakeholder groups, and community members to guide Rio Tinto BC Works toward more informed and environmentally responsible operations. WEI is an interest-based, collaborative, and open process to share information and recommend improvements to water management and the affected interests like fish and wildlife, cultural sites and traditional use, flooding and erosion, recreation and navigation, Rio Tinto's hydroelectric and aluminum operations, and energy supply to BC residents.
The process is led by independent facilitators (Environmental Dynamics Inc.) and is supported by objective, technical specialists (led by Ecofish Research Ltd.). WEI adheres to self-imposed guiding principles and uses structured decision-making based on the best available science and participant knowledge. The anticipated outcomes of WEI include improved relationships and enhanced communication, changes to how Rio Tinto stores and releases water, scientific studies to fill data gaps, and physical works in the reservoir and river, all to improve the balance of environmental, social, and economic interests.
To find out how you can be involved or informed, visit the WEI page.